Party's
It's party time for your little angel. Having a party in Sydney is not a simple thing. Throwing a great kids party is no simple thing at all but it can be very easy. Simple is in no way the same as easy and let's face it you don't want a simple kids party. In-fact you want anything but a simple kids birthday party and you really want an easy event, a party that is easy for you to set up and a kid's party that is easy for you to run.

You have probably seen our ponies at a Westfield near you or maybe you have seen us at Bunnings. Actually you have heard the commotion, laughter and excitement before you even saw the ponies and I bet you where wondering what all the fuss was about. Now you can have the experience tailored to your needs. A custom built kids birthday party with ponies.
Everybody loves a pony! A kid's party with ponies would be the first choice for any child, given the option… Don't believe me, ask your child what they want at their birthday party. Ask them if they want ponies. A party full of ponies, ponies that they can ride and ponies that they can play with.
When it comes to creating the perfect event for your child, the awesomest kids birthday party there are a lot of choices. Just to name a few you could have a jumping castle, games a barbecue with your child's favourite characters from TV or movies and you could even go the creepy route and have a clown at the party…… No they are just scary.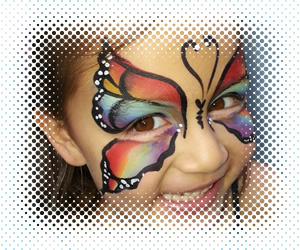 You could choose a venue with it's pwn attractions, this would solve the cleaning up afterwards and your kids can have a party that's very expensive and probably not a whole lot of fun. Yes you can go ice skating or have a party at the local swimming pool or you could even have a party at the zoo. Nothing beats a pony you can ride though.
Just ponies at the kids party? No it's not just ponies even though ponies at a party are one of the most special things you could have. At GoPony we provide a whole lot more fun. Including Face Painting and all the other things you may want to make this a day to remember for your child and you. A day filled with smiles, laughter and joy!
Hire our wonderful ponies and we will bring the party to you. For an unforgettable kids party experience you can't go past this awesome opportunity to bring fun to your child's birthday party. You can have it at home or we can organize a venue for you. There is no work on your part, just sit back and enjoy the smiles on their faces.
Our ponies are 100% safe and 100% fun. The GoPony Pony Cycle is unique and it's original. Like anything that's awesome, our ponies have been copied. The only way to go is the original Pony Cycle. These ponies are so much fun you will find yourself wanting to have a ride to…
Call us today and we can walk you through the experience and explain everything in a little more detail, talk to one of our friendly team and you'll soon see how much they love bringing joy to children with our fantastic ride on animals. Yes animals because we have more than just ponies, we have lions, giraffes and even a unicorn.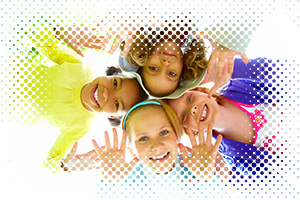 At GoPony we have been doing kids entertainment for a long time and we know exactly how to bring the smile to every childs face. Because of our extensive experience we will make sure that your child's birthday party runs smoothly. We will make sure that everyone has a good time and that's a promise.
Bring that bit of magic in to your childs special day. Imagine their faces light up when you tell them they are having ponies at their party, ponies they and their friends can ride. All the kids will be jealous and you will be the star in front of all the parents for organising such a great party. Your child's party will be the bench mark that everyone will compare their party plans to and just like the Sydney Olympics we are a very hard act to follow!
Don't hesitate call us to get that special day booked for your child's birthday and don't forget to find out what other party stuff we offer to make the day complete, join us to make this a real party to remember. Make sure that you have plenty of space on your phone and camera so that you can get all the smiles and laughter.
Book Your Child's Party
Pony Sizes
Suit Ages : 2-4
The small ride on toy is recommended for children up to maximum weight of 25kgs.
Suit Ages : 4-6
The Medium ride on toy is recommended for children up to maximum weight of 40kgs.
Suit Ages : 6-13
The Large ride on toy is recommended for children up to maximum weight of 65kgs.
Additional Info
Booking price from : $250
Package 1 : You get 4 Ponies up to 2 hours for $250
Package 2 : you get 6 Ponies up to 2 hours for $270
Package 3 : you get 8 Ponies up to 2 hours for $290
*Additional travelling charges may apply depending on your location.
Are you having a special event?